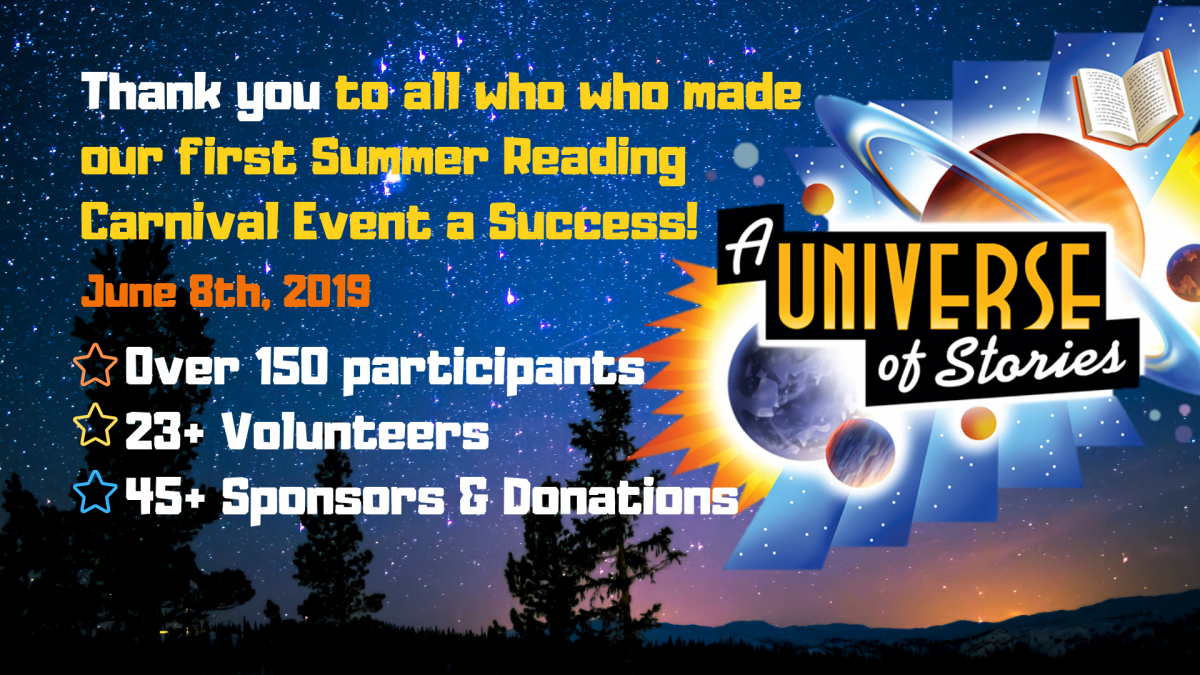 Delta Public Library Events for the youth of our community would not be possible without our Friends of the Library and their Annual Auction. Follow these links to find out how you can be a Friend or see what happens at their Auction.
Galactic Gratitude to these Volunteers & Sponsors:
The following gave their time to run carnival games, registration, giving out t-shirts, work in the kitchen, provide baked goods, and create a safe fun atmosphere.
Trustees Wendy Boone & Sue Davis
Friends of the Library Michele Rittichier, Jennifer Griewahn, & Janice Wesolowski
Brian Baird
Melissa Baranowski
Sara Benoit
Sharie Clausen
Gigi Clausen
Alina Clausen
Kristy Cowden
Tim Cowden
Keelie Dewitt
Mandee Hutchinson
Claire Hutchinson
Brian Nadolny
Madi Nadolny
Donna Pupos
Janelle Reynolds
Addisen Reynolds
Emersen Reynolds
Jesse Rittichier
Lily Shadel
Jordan Wolford
Box lunch was provided by:
Live performance by
Sponsored by Friends of the Delta Public Library and the Fraternal Order of Eagles of Delta
Prizes provided by
This one time event replaced our usual six week summer reading program because of the library's remodel.