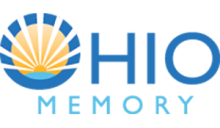 Established in 2000, Ohio Memory is the collaborative statewide digital library program of the Ohio History Connection and the State Library of Ohio. On this free website, you can explore digital content from over 390 cultural heritage institutions representing all 88 of Ohio's counties covering a wide range of topics from prehistory to present day.
Ohio Memory contains over 1,000,000 digital images from a variety of primary and secondary source image types, including:
Photographs, maps, drawings and paintings
Manuscripts, letters, diaries and journals
Archaeological artifacts, natural history specimens and historical objects
Newspapers, books and e-publications
Audio and video
Materials are selected for inclusion on Ohio Memory based on their historical significance, scanning potential, complementary value, and ownership and copyright.