Keep up to date on all programming by looking at our calendar or follow us on Facebook!
Summer Scratch-offs one per book checkout up to 3 per day (while supplies last)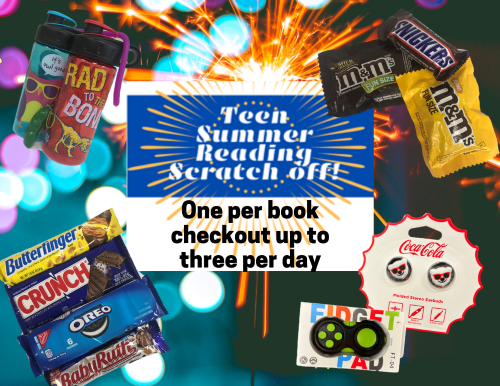 Look out for these activities in June:
Journaling sea adventure game
Giant Ocean Sudoku
Sea Animal Scavenger Hunt
Octopus pen topper craft
Choose-your-own-adventure Walk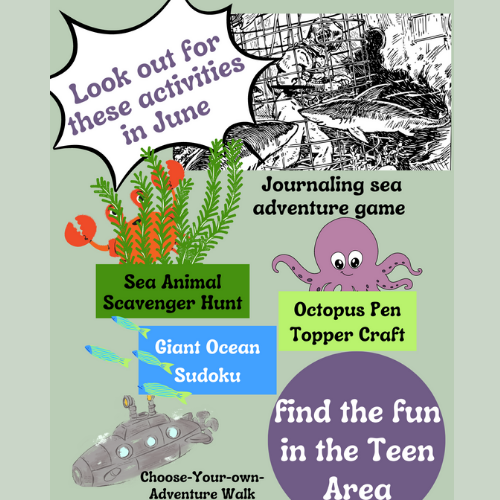 Need help finding your next read? Let color be your guide!
All fiction in the YA collection has a color on its spine label that indicates the genre the book fits in the most.
Please note: the Children's area (including Juvenile fiction) is color coded for Accelerated Reader and not genre.