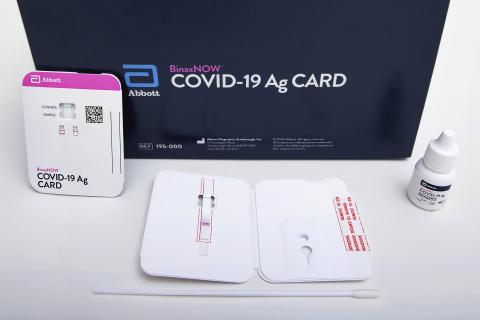 15 minutes to have a valid result to show to your employer, school, or other organization.
Test Pick-up Hours:
Mon-Wed: 10A–7P
Th & Fri: 10A–5P
Sat: 10A–1:30P
Or if you can't make it during these hours or feel more comfortable with contactless pickup, see if our After Hours Pickup Lockers will work for you.
Expiration dates: Abbott has determined that the shelf-life of the BinaxNOW at home COVID test kit is 12 months. You may see an expiration date that is nine months after factory date - it is now extended an addition three months.
Please read the patient (test taker) instructions to prepare before picking up your test.
Click here to read the Patient Instructions
Questions? Check out our FAQ